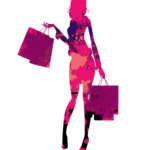 "Found in 2017 with a sight to help beauty enthusiasts with best of beauty products in the international market. With the increasing love and trust we are able to expand our reach and help in even better way with the help of bigger team who works for the satisfaction and happiness of the community that helped us reach here."
Started with drugstore and mid range brands, now stocking high end, luxury brands and even taking personalised orders for items required according to needs. Some of the most wanted products which can be stocked are being stocked regularly and for the same, we have come up with this website to make it easy for you to see all things in one place and place your orders for the same.
We will keep taking preorders during special sales and deals and for that instagram/ Facebook / email is the best way to reach us.
Ocean is the person behind this website who came up with this idea of selling brands from around the world and making it easy for Indian buyers to get them at the best possible prices. She's the driving force behind this page and the deals coming up on page regularly, making this page one of the fastest growing on Instagram and now expanding into this website is another step ahead.
Her interest in beauty and cosmetics help the clients to get recommendations and help In case of confusions, One of the major benefit to clients due to her knowledge and experience. She will continue meeting the demands and getting trending makeup brands and their products.